Early childhood: The invisible scars of domestic and family violence
Jodi Dorney
A bruise on a child's arm, a burn mark on the leg, or strap marks on the child's back, these disturbing discoveries may suggest a visible possibility that a child has experienced direct physical abuse. More difficult to identify, however, is the child who does not present with the external signs and symptoms, but rather suffers due to witnessing the parent, usually the mother, being abused in the 'safety' of the family home. In fact, some scholars argue that the family home is the most dangerous place for women and children (United Nations Office on Drugs and Crime, 2018).
But how does a child become a victim if they are not touched, pushed, or hit?  The answer is clear: in addition to being directly targeted, a child can be victimised by witnessing a parent, most often the mother, being abused.
Violence in Australia and around the World
The rate of women experiencing abuse and violence in the family environment is estimated to be one in three globally (World Health Organisation [WHO], 2019), and homicides perpetrated by a current or former male intimate partner account for approximately 38 per cent of all global homicides against women (Lutwak, 2018), a figure that continues to rise (Guggisberg, 2018; United Nations Children's Fund [UNICEF], 2017). We see or read stories about this violence in the media way too often, with an average of one woman dying every week at the hands of an intimate partner in Australia (Australian Institute of Family Studies [AIFS], 2018).
Additionally, it is estimated that one in four children under five years of age live in a family environment where the mother is a victim of intimate partner violence (UNICEF, 2017) and whilst many of these children do not suffer direct physical abuse at the hands of the perpetrator, they witness often horrific, brutal and violent physical attacks on their mother. They may also be witness to their mother being emotionally abused and/or psychologically abused, which is referred to as 'Coercive Control' (Katz, 2016). Emotional abuse is aimed at affecting the person's feelings, while psychological abuse often involves frightening, isolating and/or controlling someone, consequently impacting their mental health (Katz, 2016).
The impact of witnessing abuse
Research says that indirect experiences of domestic and family violence can result in negative psychological, physical, and behavioural impacts on a child (Briggs -Gowen et al., 2012), and negative effects on cognitive development (UNICEF, 2017) and on social and emotional development and functioning (Briggs-Gowen et al., 2012).  
Also, much evidence suggests a child who experiences recurrent exposure to domestic and family violence often develops negative cognitive and behavioural schemas over time, such as devaluing self-worth, lack of confidence in adults as protectors, and beliefs that abuse and violence within in the family context is normal  (UNICEF, 2017). Such schemas help explain some evidence of negative intergenerational transmission effects over time.
Social and Emotional development
Children learn to regulate emotions primarily from parents and others within the family, however, children living in an abusive and violent family context may be deprived of positive emotional engagement with their parents (Gelfand & Teti, 1990). Research suggests that mothers who are victims of domestic and family violence can suffer from symptoms of anxiety and depression, which may result in the mother becoming inattentive and unresponsive toward their child, impacting the child's opportunity to express, identify and appropriately manage personal emotions (Cummings et al., 1993; Fusco, 2017). Research identifies 'emotional competency' as critical for children's overall well-being and success in personal and academic development. Emotional development in early childhood influences social competence and reflects the psychological growth of the child (Thompson & Lagattuta, 2006).
The sometimes erratic, aggressive, and explosive externalising behaviour of a child who has been exposed to abuse and violence in the family environment can hinder opportunities for the child to engage in positive social interactions with friends and adults (The National Child Traumatic Stress Network [NCTSN], 2019). Furthermore, unstable, unpredictable, and fractured connections between the child and parents within a violent environment can promote a lack of trust, safety, and security within the child and a failure to acquire and learn fundamental social skills (Zauche et al., 2016).
Language development
Early childhood is a crucial time for a child's language development  too (Zauche et al., 2016), as language skills enable a child to communicate and connect with others, and these interactions promote the development of cognitive skills (McLean, 2016). Children need adequate opportunities to model communication patterns, practise developing verbal skills, and to be stimulated to verbally interact to assist their developing language skills (Shaffer & Ryan, 1995). The development of language skills can impact a child's functioning in all environments and their social interactions and social development (Shaffer & Ryan, 1995). A child exposed to intrafamilial violence may lack age appropriate vocabulary skills if parent-child interactions have been limited.
Language development is linked with the effective development of many cognitive skills (Kuhn et al., 2014). Research suggests a child's age when reaching particular language and linguistic milestones impacts emerging cognitive skills, and Carlson et al. (2005) explain that enhanced expressive and receptive language are related to improved cognitive abilities.
Cognitive development
Family environments lacking in positive social stimulation also have the potential to inhibit the brain to develop to its full potential (Zauche et al., 2016) . Suffering stress within an abusive and violent family environment has been identified as a potential precursor to diminished cognitive development. Children living with domestic and family violence often experience fear and subsequently suffer chronic stress (Zauche et al., 2016). Children who experience this level of stress and constant anxiety may have cognitive difficulties such as thinking clearly enough to problem solve and reason, and may have difficulty sustaining attention, resulting in the inability to acquire new skills or new information (Zauche et al., 2016). 
Benefits of quality early childhood education
Early childhood educators' knowledge and skills around working with children exposed to intrafamilial violence can affect their ability to support the children in their care. Research suggests that appropriate pedagogical support from educators provides positive learning experiences for children (Brinamen & Page, 2012). Quality early childhood education and educator support can positively promote the social, emotional, and cognitive development of a child exposed to intrafamilial violence (Roberts, 2017). Positive and secure relationships between child and educator encourage children to develop trusting relationships, and, as suggested in Bowlby's attachment theory (1969), support a child's cognitive and social development, particularly self-esteem (Holmes, 2014) and a sense of autonomy (Moen et al., 2019). Additionally, enrolment in an early childhood education program can provide children experiencing intrafamilial violence respite and relief from the abusive and violent family environment (Brinamen & Page, 2012).
Achieving positive developmental and wellbeing outcomes for children who have witnessed intrafamilial violence requires early childhood educators to understand the effects of trauma on children's learning, development, and behaviour (Fordham & Kennedy, 2017). All early childhood educators need the opportunity to access quality teaching resources to promote their understandings and knowledge about the effects of witnessing intrafamilial abuse and violence, and have the skills to support children who might be suffering in silence.
What can early childhood educators do?
As highlighted, the impact of exposure to intrafamilial violence can affect a child across all developmental domains, and the positive impact early childhood educators can have on the developing child is profound. It is important for early childhood educators to not only understand the impact of intrafamilial violence, but to have a range of strategies and teaching approaches to implement within their curriculum.
Research has identified that, in Australia, many early childhood educators do not feel they are effectively prepared during their initial teacher education to identify, respond to, and support children impacted by intrafamilial violence (Roberts, 2017). Early childhood educators are encouraged to be proactive in their own learning about the effects of exposure to intrafamilial violence on the developing child (Guggisberg, 2017). In addition to actively seeking out in-service opportunities to inform and develop knowledge on intrafamilial violence, Guggisberg (2017) suggests practising educators improve their understanding and knowledge of intrafamilial violence through engaging with colleagues within the industry, utilising modern technology and online platforms, such as blogs and podcasts.
As the effects of exposure to intrafamilial violence for a child are diverse and individual, so too should be educators' approach to each of the children in their program. Importantly, educators must embrace the child and his or her family without negative judgment, respond with empathy, and provide the child with a safe and caring environment.
Supportive early childhood education environment
Exposure to violence and abuse can evoke fear and anxiety in young children, impacting relationships with educators and peers, therefore, the importance of educators establishing strong and trusting relationship with the child cannot be understated (NCTSN, 2008). This involves educators being predictable, caring, reliable and consistent in their relations with children (NCTSN, 2008). Helping children to develop the skills to foster positive and respectful relationships with other educators and children is crucial (Campo, 2015), and this should be done in an education environment that is safe and comfortable for all children.
Predictability, routine, and structure in the daily program can benefit a child exposed to intrafamilial violence. Such stability addresses the sense of chaos that many children experiencing violence and abuse in the family environment often feel (NCTSN, 2008). Keeping regular routines and transitions throughout the day and providing the child with prior warning when a transition is soon to occur, for example packing up time, will allow the child time to process the impending change.
The provision of an environment that fosters a child to feel safe and comfortable encourages the child to explore with more confidence, and provokes engagement and learning (Cummings & Swindell, 2019).
Be flexible
Exposure to intrafamilial violence can impact a child across all developmental domains, result in poor concentration skills, and can present through internalised and externalised behaviours. Educators must be flexible with curriculum content and expectations of the children, and modify experiences if necessary (NCTSN, 2008). For example, providing the child with a special 'therapeutic' chair to sit in at mat time, or giving them a 'fidget toy' to hold during the group music or story session, and maybe adjusting the length of the group time to ensure the child has a positive experience.  Educators might schedule multiple short group times throughout the session instead of one long group time and may allocate an educator to sit specifically with the child to support their participation.
Providing one-on-one learning support within the program will assist the child to build knowledge and skills in various developmental areas. While providing this personalised support can be difficult when extra support staff are not employed, educators are encouraged to optimise opportunities that do arise to provide individual guidance to a child who has experienced violence and abuse in the family context.
Giving children choice of experiences throughout their time in the early childhood education setting, such as where they play, times they eat, and, ways in which they use materials or resources, can provide a sense of control and autonomy, something often missing in their intrafamilial environment (Cummings & Swindell, 2019; NCTSN, 2008). 
Self regulation
If educators believe a child who has been exposed to intrafamilial violence is attending their program, a flexible and considerate approach to the room aesthetics is necessary. Creating a calm and soothing environment that respects the senses is an effective strategy that can influence a child's emotional self-regulation and behaviour (Cummings & Swindell, 2019).
Considerations include the lighting, clutter, room 'decorations' and displays, and potential noise (Cummings & Swindell, 2019). The positioning and design of furniture within the learning environment must be comfortable, uncluttered and aesthetically pleasing to promote concentration and engagement in the learning experiences and minimise externalised behaviour due to sensory overload and visual and physical chaos.
Research supports the inclusion of rhythmic and mindfulness activities as a regular addition to an early childhood education program. Activities such as yoga, playing on drums or other rhythmic instruments, marching, or singing encourages the child to focus on the present activity and feelings, provoking the regulation of their emotions, stress, and attention (Brunzell et al., 2015; Cummings & Swindell, 2019).
 Providing constant accessibility to stress relieving materials such as bubbles, playdough, fidget toys, and visual aids allows the child to intentionally engage in sensory experiences to de-stress or calm down when needed, or to participate incidentally and spontaneously (Cummings & Swindell, 2019). Creating a quiet space in the learning environment that enables a child to have some 'time out' when feeling overwhelmed or distressed is important.  This may include a small area of space with soft furnishings and some sensory resources, or may be an area with headphones that play calming music or sounds, that accommodates only the one child, ensuring autonomy over the experience.
Behaviour management
It is critical for educators to understand that there is always a reason behind a child's behaviour, that disruptive behaviour is often transient (NCTSN, 2008), that the negative behaviour of the child is not a choice (Souers, & Hall, 2016), and that the consequences of being exposed to a violent and abusive family environment can be the driving force behind the expression of a child's troublesome actions (NCTSN, 2008). Learning requires regulation, organisation, and moments of concentration and focus. Children who suffer the effects of intrafamilial violence are often still developing these skills when their peers of the same age are demonstrating and have established the same capacities (Brunzell et al., 2015).  With this in mind, pedagogical approaches need to address the "underdeveloped neural pathways" (Brunzell et al., 2015. p.4) influenced by exposure to intrafamilial violence, such as cognitive or language delays, decreased memory or concentration skills, or a lack of social and emotional skills before expecting cognitive integration skills to be developed (Brunzell et al., 2015).
In addition to establishing a safe, supportive, calm and predictable learning environment, educators must develop clear and definitive boundaries regarding disruptive and anti-social behaviour with logical and consistent consequences when a child behaves inappropriately (NCTSN, 2008). It is vital to remember however, that educators are role models to all children, and must demonstrate the ability to remain calm and in control of their emotions and stress when engaging with a child who is exhibiting disruptive behaviour (Souers & Hall, 2016).
The first task of the educator when intervening in disruptive behaviour is, with composure, to reassure the child that they are safe, are being heard and that their feelings are valid (Souers & Hall, 2016). The educator must calmly engage with the child until the child can revert back to a regulated state, which may take time, involve sitting silently together, walking around the room, or talking to the child about something they enjoy (Souers & Hall, 2016). It is only then that the educator can explore a child's feelings and discuss alternative, appropriate ways of exhibiting their feelings (Souers & Hall, 2016). Whilst educators may believe the behaviour displayed was inappropriate, they must remember their role is not to control the actions of the child but rather influence the child to engage in alternative and appropriate behaviours (Souers & Hall, 2016). Educators must also understand that the young child is potentially struggling with events in their lives that most educators would be unable to comprehend or be fully aware of (Souers & Hall, 2016). Empathy in these moments is essential.  Also, early childhood educators need to be prepared to try multiple different approaches with individual children as each child will respond differently to various interventions (Souers & Hall, 2016).
Souers and Hall (2016) suggest fear is often a driving force behind decisions educators make when intervening, or not intervening, in the aggression or disruptive behaviour of a child. It is however, going to take time and repeated calm and confident interventions to establish trust with the child, and to establish a routine and strategy that calms the child and returns them to a regulated state.  The more a child reacts to situations within the group, the more opportunities educators have to identify triggers, to determine possible situations that distress the child, and what strategies can be implemented permanently within the program both as activities, and with regard to relationships between educators and child.  
Commonly, children who are known to be disruptive, unpredictable and/or are unable to regulate their stress and emotions are labelled as difficult, challenging, and disruptive amongst educators. It is pivotal that educators change the lens with which they view or label children who are impacted by intrafamilial violence and focus on the positive influence that they can have on the child's early years.  Educators must however be sure to take care of their own mental and emotional health in order to be the best educator for the children in their program.
Self-care
It is possible for educators to develop 'compassion fatigue' when working with children who have been exposed to traumatic experiences such as intrafamilial violence, and it is imperative that educators seek support and assistance if they feel emotionally or mentally impacted by their educator role (NCTSN, 2008). Signs that indicate an educator may have compassion fatigue include, impatience and irritability with children in their care, poor concentration, constant thoughts and/or dreams about a particular child's situation, and difficulty undertaking the duties of their educator role (NCTSN, 2008). Counselling should be sought by any educators impacted by compassion fatigue, either from a professional, or with colleagues (NCTSN, 2008).
Final thoughts
As discussed above, witnessing abuse and/or violence as a young child can have detrimental effects on a child's development and wellbeing. Emerging reports indicated that 2020 was a year where rates of domestic and family violence increased. Consequently, it is crucial that as educators we engage in the sometimes uncomfortable and confronting conversations about the visible and invisible effects of domestic and family violence with others, including peers and parents. Critically, we need to advocate for, and be aware of all children impacted by domestic and family violence, directly and/or indirectly and keep their safety and wellbeing at the forefront of our endeavours.
References
Australian Institute of Family Studies (AIFS). (2018). Family, domestic and sexual violence in Australia, 2018. Retrieved from https://www.aihw.gov.au/reports/domestic-violence/family-domestic-sexua…
Bowlby, J. (1969). Attachment and Loss, Vol. 1: Attachment. Attachment and Loss. New York: Basic Books.
Brinamen, C., & Page. F. (2012). Using relationships to heal trauma:
 Reflective practice creates a therapeutic preschool. Young Children, 67(5), 40,42-43,45-48
Briggs-Gowan, M. J., Carter, A. S., & Ford, J. D. (2012). Parsing the effects violence exposure in early childhood: Modeling developmental pathways. Journal of Pediatric Psychology, 37(1), 11-22. doi:10.1093/jpepsy/jsro63
Brunzell, T., Waters, L., & Stokes, H. (2015). Teaching with strengths in trauma-affected students: A new approach to healing and growth in the classroom. American Journal of Orthopsychiatry, 85(1), 3.
Campo, M. (2015). Children's exposure to domestic and family violence: Key issues and responses. Child Family Community Australia Paper No 36. Retrieved from https://aifs.gov.au/cfca/publications/childrens-exposure-domestic-and-f…
Carlson, S. M., Davis, A. C., & Leach, J. G. (2005). Less is more: Executive function and symbolic representation in preschool children. Psychological science, 16(8), 609-616.
Cummings, E., Cicchetti, D., & Greenberg, M. (1993). Attachment in the preschool years: Theory, research, and intervention.  University of Chicago Press: Chicago
Cummings, K. P., & Swindell, J. (2019). Using a Trauma-Sensitive Lens to Support Children with Diverse Experiences. Young Exceptional Children, 22(3), 139-149.
Fordham, L., & Kennedy, A. (2017). Engaging vulnerable children and families: Learning from a new model of education and care. Australasian Journal of Early Childhood, 42(4), 30-37.
Fusco, R. A. (2017). Socioemotional problems in children exposed to intimate partner violence: Mediating effects of attachment and family supports. Journal of Interpersonal Violence, 32(16), 2515–2532.
Gelfand, D. M., & Teti, D. M. (1990). The effects of maternal depression on children. Clinical Psychology Review, 10(3), 329-353.
Guggisberg, M. (2017). Violence against women in the family home: acknowledging the role of education and the opportunities to utilise technology in prevention efforts. Technology, knowledge and learning, 22(2), 227-235.
Guggisberg, M. (2018). Chapter 2: Conceptualising intimate partner sexual violence: danger and harm to victim survivors and the role of persistent myths. In Guggisberg, M., & Henricksen, J. (Eds.)., Violence against women in the 21st century: Challenges and future direction, (pp. 29-56). Nova Science Publishers, Incorporated.
Holmes, J. (2014). John Bowlby and attachment theory (2nd ed., Makers of modern psychotherapy).
Katz, E. (2016). Beyond the physical incident model: How children living with domestic violence are harmed by and resist regimes of coercive control. Child abuse review, 25(1), 46-59.
Kuhn, L., Willoughby, M., Wilbourn, M., Vernon‐Feagans, L., & Blair, C. (2014). Early communicative gestures prospectively predict language development and executive function in early childhood. Child Development, 85(5), 1898-1914.
Lutwak, N. (2018). The psychology of health and illness: The mental health and physiological effects of intimate partner violence on women, The Journal of Psychology, 152(6), 373-387. doi:10.1080/00223980.2018.1447435
McLean, S. (2016). The effect of trauma on the brain development of children: Evidence-based principles for supporting the recovery of children in care (CFCA Practitioner Resource). Melbourne: Child Family Community Australia information exchange, Australian Institute of Family Studies.
Moen, A.L., Sheridan, S.M., Schumacher, R.E., & Cheng. K. C. (2019). Early childhood student–teacher relationships: What is the role of classroom climate for children who are disadvantaged? Early Childhood Education Journal, 47, 331–341.
Roberts, W. (2017). Trust, empathy and time: Relationship building with families experiencing vulnerability and disadvantage in early childhood education and care services. Australasian Journal of Early Childhood, 42(4), 4–12. Retrieved from https://doi.org/10.23965/AJEC.42.4.01
Shaffer, C., & Ryan, T. (1995). The developmental effects of child maltreatment: Variables contributing to vulnerability and resilience, ProQuest Dissertations and Theses.
Souers, K., & Hall, P. (2016). Fostering Resilient Learners. Alexandria: Association for Supervision & Curriculum Development.
The National Child Traumatic Stress Network (NCTSN). (2008). Child trauma toolkit for educators. Retrieved from https://www.nctsn.org/resources/child-trauma-toolkit-educators
The National Child Traumatic Stress Network (NCTSN). (2019). Complex trauma: effects. Retrieved from https://www.nctsn.org/what-is-child-trauma/trauma-types/complex-trauma/effects
Thompson, R. A., & Lagattuta, K. H. (2006). Feeling and understanding: Early emotional development. In K. McCartney & D. Phillips (Eds.), Blackwell handbooks of developmental psychology. Blackwell handbook of early childhood development (p. 317–337). Blackwell Publishing. https://doi.org/10.1002/9780470757703.ch16
United Nations Children's Fund. (UNICEF). (2017). A familiar face: violence in the lives of children and adolescents. Unicef: New York, NY.  Retrieved from https://www.unicef.org/
Zauche, L., Thul, T., Mahoney, A., & Stapel-Wax, J. (2016). Influence of language nutrition on children's language and cognitive development: An integrated review. Early Childhood Research Quarterly, 36, 318-333.
---
Image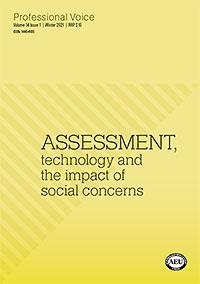 Jodi Dorney is an early childhood educator from Victoria, currently completing a Doctor of Education at CQUniversity. My interest and advocacy for children impacted by intrafamilial violence results from many years working in various early childhood education settings. The focus of my current research is on the impact of intrafamilial violence on children in early childhood. Through exploring early childhood educators' knowledge regarding the impact of exposure to intrafamilial violence on a developing child, I aim to develop a professional teaching resource prototype that supports early childhood educators to effectively identify, respond to, and support children impacted by intrafamilial violence.
This article appears in Professional Voice 14.1 Assessment, technology and the impact of social concerns.