A message from Cara Nightingale, AEU Vice President Early Childhood.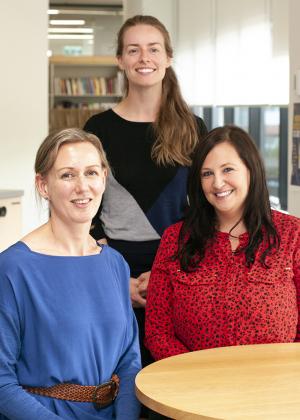 In the coming weeks, we will be negotiating two new benchmark industrial agreements for our sector, the VECTEA (Victorian Early Childhood Teachers and Educators Agreement) and EEEA (Early Childhood Education Employees Agreement). AEU members will be represented by Martel Menz, Renee Mooney and myself in these discussions with ELAA (Early Learning Association Australia) and MAV (Municipal Association of Victoria).
Martel is the former Vice President of the Early Childhood sector, having negotiated the VECTAA 2009 and the VECTEA 2016.  It is Martel's fundamental belief that the best outcomes for children and families are delivered when teachers and educators are respected and resourced for the important work they do.  She is looking forward to representing AEU members and advocating for the salaries and conditions you deserve. 
Renee studied law in NSW and has a love for employment law. Renee has worked at the Fair Work Commission including as an Associate. While at the Fair Work Commission, Renee observed many education disputes and bargaining matters. Prior to joining the AEU Renee worked with Catholic Education Melbourne and was involved in the bargaining for the multi-enterprise agreement covering over 200,000 teachers and support staff across Victoria.
Before taking up my current role as Vice President Early Childhood, I was a kindergarten teacher for 15 years. During that period I served as an AEU rep in my region, and as Deputy Vice President Early Childhood where I was able to participate in workplace negotiations.  In the upcoming negotiations I will be able to bring my practical teacher knowledge and experience to advocate for teachers and educators, particularly around salaries and conditions, workload, educational leader and nominated supervisor roles, and mentoring.