At AEU Victoria, our members make us who we are. We are as diverse, spirited and multi-talented as the nearly 50,000 members we represent, including principals, education support staff and teachers working in public schools, early childhood, TAFE, AMES, and disability services.
Our leadership is democratically elected by members, and we are proud to work for you.
Meet the leadership team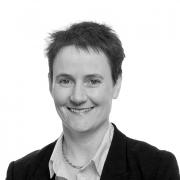 Meredith Peace - Branch President
Meredith did a science degree with a plan to work in environmental science. But she decided teaching would give her the chance to put her scientific knowledge into action. Read more
Meredith joined the union as a student and quickly got active at her new school. She was active in the sub-branch's efforts to improve the school's consultative committee. She was elected sub-branch president in her second year, then progressed to branch council and, in 1990, branch executive. In 2001, Meredith was elected as deputy vice president of secondary, and the rest is history.
Despite not originally intending to become a teacher, Meredith is passionate about public education and equity, and was proudly educated in public schools. Neither of her parents went beyond Year 10 at school, and they wanted a different future for their children. They imbued Meredith with an understanding of the importance of education, and a strong sense of community.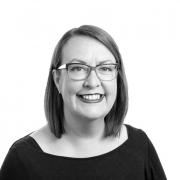 Erin Aulich - Branch Secretary
Erin began her teaching career at Fountain Gate Secondary College, having completed a double degree in health promotion and education. Read more
She has taught science, maths and health in Victoria and overseas, including a year spent teaching English in South Korea, and worked as a year level coordinator. After taking on the role of AEU representative at her school, she participated in several union campaigns and was elected to AEU council.
It was participating in the Anna Stewart Memorial Project that made Erin determined to work for the AEU, having learned more about the history and achievements of the union movement. She wanted to influence change on a bigger scale and is proud to represent members as the AEU fights for needs based funding and equity within the education system.
She started out in the Member Support Unit (now MSC) for two years before being elected as the AEU's deputy vice president of secondary in 2010. Three years later, she went on to take up the vice president role before being appointed Branch Secretary in July 2018.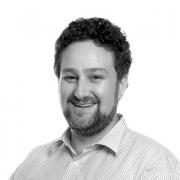 Justin Mullaly - Deputy President
Justin became a union member while he was still at university studying his diploma of education, and soon got involved with the newly-formed New Educators Network. As a graduate teacher at Princes Hill Secondary, he kept putting his hand up for more opportunities with the union, and four years later Justin began working at the AEU. Read more
Justin still misses the buzz he got as a teacher when he'd look around the classroom and realise, "This is working!"
In his current role as deputy president of AEU Victoria, Justin loves winning hard-fought campaigns on behalf of members. He believes public education is the cornerstone of democracy, and is inspired by the work teachers do each and every day.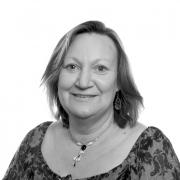 Carolyn Clancy - Deputy Secretary
Carolyn is a history major who started her teaching career in what was then called a Day Training Centre (now known as a 'special development school'). For Carolyn, the joy of teaching in special education is in celebrating the small steps, the little successes, and in building strong relationships with students and families. Read more
Carolyn was a union member from the word go, motivated to fight for early career teachers after her own experience on limited tenure. After only two years of teaching, she took on a sub-branch president role. She loved being part of grassroots action at the regional level.
After stepping into a role on AEU Branch Council, Carolyn became an AEU nominee on the inaugural VIT council, and then took up a position as deputy vice president of primary in 2006. By 2012 she was the deputy secretary. She is passionate about fighting for the best quality education for students by standing up for the rights of teachers – the two go hand in hand.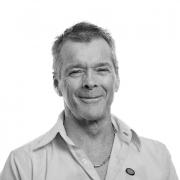 Greg Barclay - Vice President, TAFE & Adult Provision
Greg started out in the community development and welfare sector – primarily in child protection. During his work with street kids, Greg realised he needed more help to make a difference, and decided to go into teaching to train the next generation of social workers. Read more
Greg has been a union member since he was a 16-year-old working on a building site. In his family, union membership was "as inevitable as the sun rising each morning".
In 2000, after working at Bendigo TAFE for 11 years, he took on the role of deputy vice president of TAP, and then the vice president role in 2010. For Greg, the real purpose of a union is to give people a sense of belonging, and motivate them to call out injustice wherever they see it.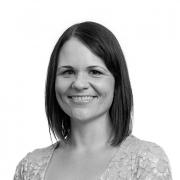 Briley Duncan - Vice President, Primary
Briley followed her mother's footsteps into primary teaching. Both her parents were strong union members, and when Briley started teaching in 2003, she joined the AEU straight away. She signed up to the AEU New Educators Network and soon got hooked on activism. Read more
Briley attended her first federal conference as a New Educator observer, and soon afterwards took up a role on Branch Council and then on Branch Executive. After ten years of teaching, she was elected deputy vice president of primary in 2013 and elected vice president of primary in 2016.
If she wasn't in an elected role at the AEU, Briley would be back in the classroom in a flash – she misses seeing the students develop, and the tangible difference you can make as a teacher. But what really inspires her is when the AEU can help individual members or schools by providing resources, information and support when they need it.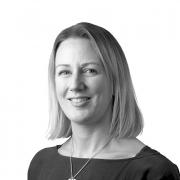 Martel Menz - Vice President, Early Childhood
Growing up with teachers in the family, Martel was drawn to early childhood teaching from an early age. In Year 10 she did a high school work placement with her old kindergarten teacher, and was hooked. She continues to be inspired by the pivotal role early childhood teachers play in shaping a child's life, and the important relationships they build with families and the community. Read more
Martel was a union member from the get-go, but began to engage more with the AEU when she noticed how much less she and her colleagues were being paid than her friends teaching in primary schools. She began attending meetings of the AEU's early childhood sector council, and realised the union was central to combating injustice in education, for both teachers and students.
She vividly remembers standing on the stage at the 2014 stopwork action, looking out at all the early childhood teachers and educators who had closed their kindergartens and come together to stand up for their rights for the first time in 10 years. It's moments like these that energise her. For Martel, unionism is all about the collective.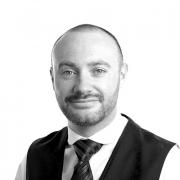 Marino D'Ortenzio - Vice President, Secondary
Marino joined the AEU in 2002 after the sub-branch at his Broadmeadows school identified him as "one of those brand new teachers who says yes to everything". Read more
Luckily, the sub-branch was a great place to cut his union teeth, with a strong culture and good working relationships. Marino kept saying yes and was soon persuaded to nominate for Branch Council, convinced that being on council could help him to help his sub-branch. Like many of the current leadership team, he became active in the New Educators Network and was encouraged by experienced councillors to run for leadership roles.
In challenging times, Marino knows the importance of solidarity with members and the power of coming together for a shared purpose. His goal is to have schools and sub-branches working together to implement wins in the VGSA that can, for example, reduce contract employment through translations and reduce workload through measures like the Professional Practice Days.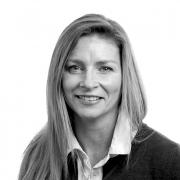 Elaine Gillespie - Deputy Vice President, TAFE and Adult Provision
Elaine has been a union member her whole working life, from the age of 13 when she got her first job at a fish and chip shop. Her dad was a shop steward in the electrical union, "so he expected to see the union fees come out of my first pay packet". Read more
Elaine grew up in Scotland, and immigrated to Australia with her husband John when she was 23. Her first Australian employer was "not a good private provider". It was a steep learning curve. Without a dedicated union for the beauty industry, she joined the retail union and the Australian Association of Beauty Therapists.
When she shifted to Victoria University, she joined the AEU. One of her team members was in the sub-branch executive, and she learned the Agreement cover to cover. When the sub-branch president became AEU deputy vice-president (TAP), Elaine's boss suggested she step up.
She was elected as sub-branch president unopposed, and went about setting up a proper active sub-branch with regular meetings and proper allocated roles. Soon after that she became a branch councillor and an observer at Federal Conference. "But it was the Anna Stewart Program that really did it for me," she says, "Being in that room with 12 other women with the same values and ethics and the same passion and drive that I had."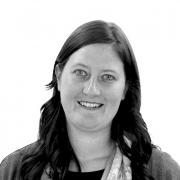 Seir Holley - Deputy Vice President, Primary
Seir is currently a leading teacher at Keilor Heights Primary School. Both of Seir's parents were teachers, so a career in education was natural. Her parents were both strong unionists too, so joining the AEU was also natural! Read more
Seir says her experience working with strong union women at Footscray North Primary School opened her eyes to the real power of unions. These women showed Seir the positive influence a union can have in a workplace by having a very active sub-branch.
Once she became confident in her teaching role, Seir was able to find some additional time for union activity. In 2010, she joined Branch Council, which was critical in helping her learn the bigger picture about how government and policies influence what happens in schools – and how unions and their members influence what happens in government.
Seir undertook the Anna Stewart Memorial Project union internship in 2013, and then the AEU's Women in Leadership Development program. In 2015 Seir nominated for and was elected to the position of deputy vice president of primary.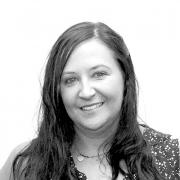 Cara Nightingale - Vice President, Early Childhood
Cara taught for 15 years at Strong Drive Preschool in Hampton Park, southeast of Melbourne. She grew up in a strong union family – her dad was a union official. Unionism has always been part of Cara's life, so when she started uni it was natural to join up as a student member. Read more
Cara didn't get active in the union until she was five years into her career, but once she did, things moved quickly! She was invited to join Sector Council, and says that once she'd attended her first meeting she knew this was exactly what she wanted to be doing. She joined Branch Council, then Branch Executive, then completed the AEU's 'Women in Leadership' program. From there, it was an easy choice to accept an invitation to stand for deputy vice president of early childhood. After three years in that position, she was elected vice president.
Activism, advocacy, and leadership play a strong part in Cara's vision for early childhood educators. She sees these elements as an essential part of the educator role, but believes more members need to recognise how they can exercise them broadly, as part of everyday practice.

Deb Fischer – Deputy Vice President, Secondary 
Deb sees herself as a reluctant activist, but is very bad at saying no when faced with injustice and inequality. Read more
She has been an office-bearer in the Peninsula AEU region for 15 years, and active in a wide range of AEU and broader union campaigns. In 2013, she was selected to be part of the inaugural Women in Leadership Development (WiLD) program and, three years later, was elected to Branch Council.
Having completed a Bachelor of Arts majoring in Politics and History (while working full time in public administration), Deb started her teaching career as a Tech School teacher in Melbourne's western suburbs back in the 1980s. She joined the sub-branch in her first year and has since been the sub-branch rep in five different schools. These days, she teaches History and Humanities at Rosebud Secondary College.
As a practising teacher, Deb understands the day-to-day issues confronting Victorian teachers and encourages them to join their union. She believes that all teachers want to be involved in improving conditions in schools for both their students and their colleagues. To do this effectively, she says, they need the support and solidarity provided by the AEU.